This level occupies the map slot E1M3. For other maps which occupy this slot, see Category:E1M3.
E1M3: Toxin Refinery is the third map of Classic Doom for Doom 3 designed by Steven Brown (Blaster), based off of the original E1M3 by John Romero.
Walkthrough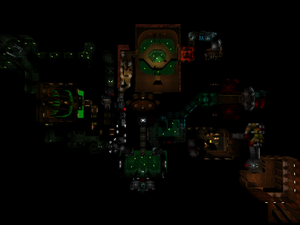 Essentials
Other points of interest
Secrets
Bugs
Demo files
Areas / screenshots
External links
Ad blocker interference detected!
Wikia is a free-to-use site that makes money from advertising. We have a modified experience for viewers using ad blockers

Wikia is not accessible if you've made further modifications. Remove the custom ad blocker rule(s) and the page will load as expected.