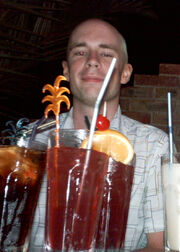 Erik Alm is a Swedish Doomer. His WAD Scythe 2 won a Cacoward in 2005.
Projects
2001
2002
2003
2004
2005
2009
He has also recorded several demos, of the IWADs as well as various PWADs.
External links
Ad blocker interference detected!
Wikia is a free-to-use site that makes money from advertising. We have a modified experience for viewers using ad blockers

Wikia is not accessible if you've made further modifications. Remove the custom ad blocker rule(s) and the page will load as expected.