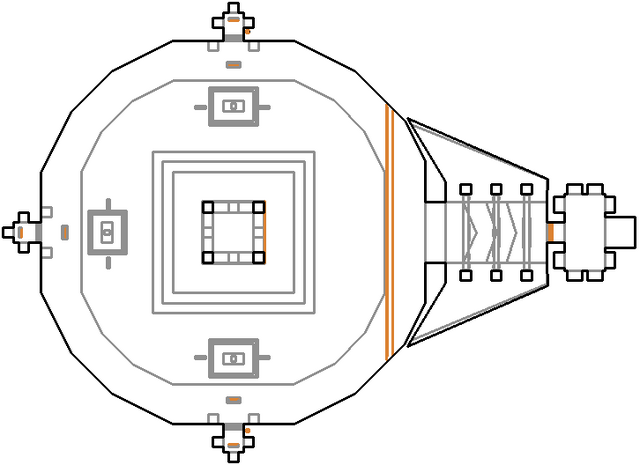 Doom 64 TC MAP30
This is a map view of a Doom 64 TC level. The level design depicted in the image is subject to Midway's copyright and is displayed here under fair use. The creator of the image claims no additional copyright on the visual presentation.

The licensing status of Doom 64: Absolution is unclear at best, as it was reverse engineered using raw resource dumps from the cartridge ROM. Valid fair use should not be assumed without further research.
File history
Click on a date/time to view the file as it appeared at that time.
Ad blocker interference detected!
Wikia is a free-to-use site that makes money from advertising. We have a modified experience for viewers using ad blockers

Wikia is not accessible if you've made further modifications. Remove the custom ad blocker rule(s) and the page will load as expected.