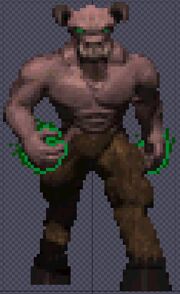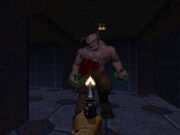 Though overall similar to the standard hell knight, the variant found in Doom 64 is less pale in color, and more closely resembles Doom's baron of hell.
One quirk of the game is that they can deal and it can receive missile damage to and from barons of hell, so infighting between the two monsters is possible.
Ad blocker interference detected!
Wikia is a free-to-use site that makes money from advertising. We have a modified experience for viewers using ad blockers

Wikia is not accessible if you've made further modifications. Remove the custom ad blocker rule(s) and the page will load as expected.