Space Station Omega is a single-level PWAD designed by Ethan Watson (GooberMan). It requires a ZDoom compatible source port. The episode was included in Doomworld's Top 100 WADs of All Time list.
Walkthrough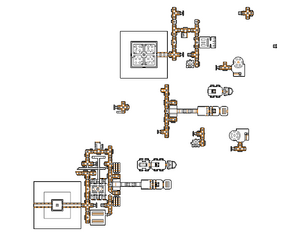 Letters in italics refer to marked spots on the map. Sector numbers in boldface are secrets which count toward the end-of-level tally.
Essentials
Secrets
There are no official secrets in this level.
Bugs
Areas / screenshots
Speedrunning
Routes and tricks
Statistics
Map data
Things
Inspiration and development
External links