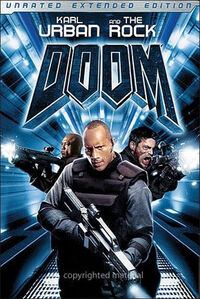 Guess what
Doom
aficionados! Universal Pictures might be planning a 3D reboot of Doom! Reportedly, the film will ignore the events of the
previous big screen adaptation
. Word through the grapevine is that the project is in "the early stages of development" and is in search of screenwriter.

Would you go see a new Doom flick? Did you love or hate The Rock's first-person version?
Ad blocker interference detected!
Wikia is a free-to-use site that makes money from advertising. We have a modified experience for viewers using ad blockers

Wikia is not accessible if you've made further modifications. Remove the custom ad blocker rule(s) and the page will load as expected.